Top 4 Reasons to use TAA Series
Adrian Pop | 2020-08-24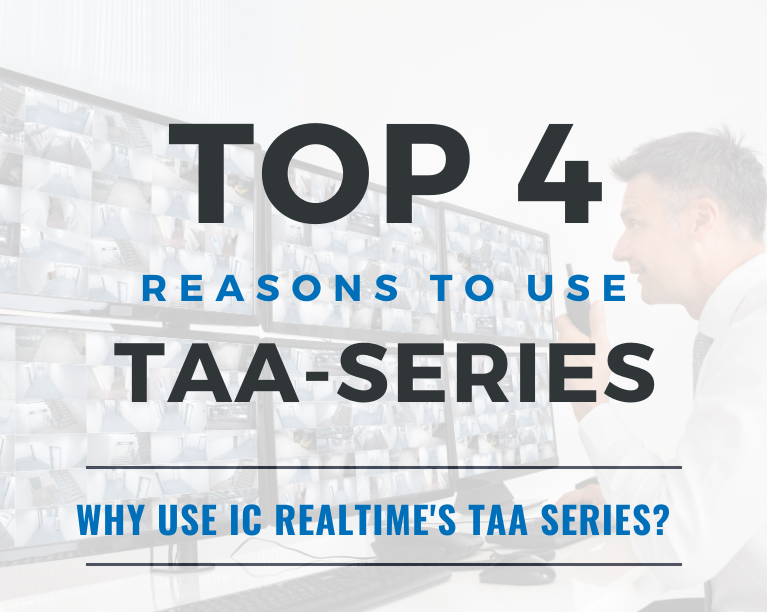 1. Made in South Korea
A TAA Compliant country.
Products that are not made in China have recently proven to be in higher demand.
2. Quality Control
and Reliability
Less than 1% failure rate.
Tight quality control, efficient processes, and better materials mean more reliability.
3. Cybersecurity and Privacy
Firmware and software developed in the U.S.A.
Triple-fortified against cyber threats & no backdoor access on TAA Series gear.
4. Non-Government Owned Company
Privately held U.S.-operated organization.
Western integrators won't accept foreign government ownership & manufacturing relations.
IC Realtime is transitioning its core manufacturing from China to South Korea. Next time you're in a situation where alternatives to gear made in China are desired, look at the TAA series powered by IC Realtime. You'll be glad you did.
Interested in this blog? Download the infographic HERE.
Tags: Trade Agreements Act, TAA, Compliance, IP Cameras, Video security, Surveillance, NVR, network video recorder
---
Go Back